Full disclosure: TGR has never, repeat never, addressed the subject of executive dress. Image is not a hot button — at least not from the point of view of personal dress and hygiene. While our look can always be updated, we wear decent threads, nice dress shoes and always will remain clean cut until it's no longer in fashion to do so in executive leadership circles. That could be a good long while from now.
Having said all that, there does come a time when it's necessary to review proper guidelines. Especially now in the age of constantly changing dress codes, such as business casual, dressy casual, cocktail casual and simply, casual. It's not hard to envision when specific requests will be made to dress nicely, which means socks for men in dress shoes and no chewing gum in church.
Anyone still reading would be well suited (pun intended) to tune into the following webinar, which was originally hosted by SpeechWorks/Asher Communications in Atlanta. Fashionista Lori Wynne of Fashion with Flair gave a comprehensive outline of the five ingredients to looking like a leader. It's good stuff even for the sharpest dressed man who may need a reminder or two. See the following link for the hour-long webinar: http://www.youtube.com/watch?v=8Li8pjKsFnY&feature=youtu.be. When asked name someone with a great executive look, Wynne cited former presidential nominee, Mitt Romney, which explains this photo image lifted with credit from at least 500 on Google: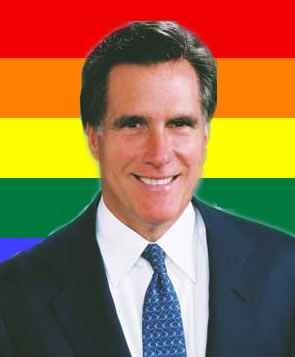 Photo courtesy of ginga.org
The most apt analogy in business circles when it comes to proper dress may be the old house sale image of a gutter hanging off the side of a house. That may not prevent an interested buyer from moving further into the process, but it sure does represent an eyesore that could prevent a successful negotiation. Same goes for not following proper dress or hygiene standards. Old school branding lessons aside, anything that doesn't seem right or sticks out based on the occasion probably isn't right. Adjust accordingly.
# # #